BUSINESS
Virtual sampling
We will make a concrete product image with our system. Use high precise and real simulation system, you can check a sample design virtually. You can greatly reduce the time for making a final sample and the cost for procuring and transporting the materials for a sample. It is also available to change the design quickly. And You can use the simulation image for your planning meeting and so on.
We will propose the color and processing of the denim such as damaging and shaving. We have a large amount of delicate and skillful technique data which we proud of.
Base
Put the material you choose to the original picture and adjust the color of the denim along with your requests.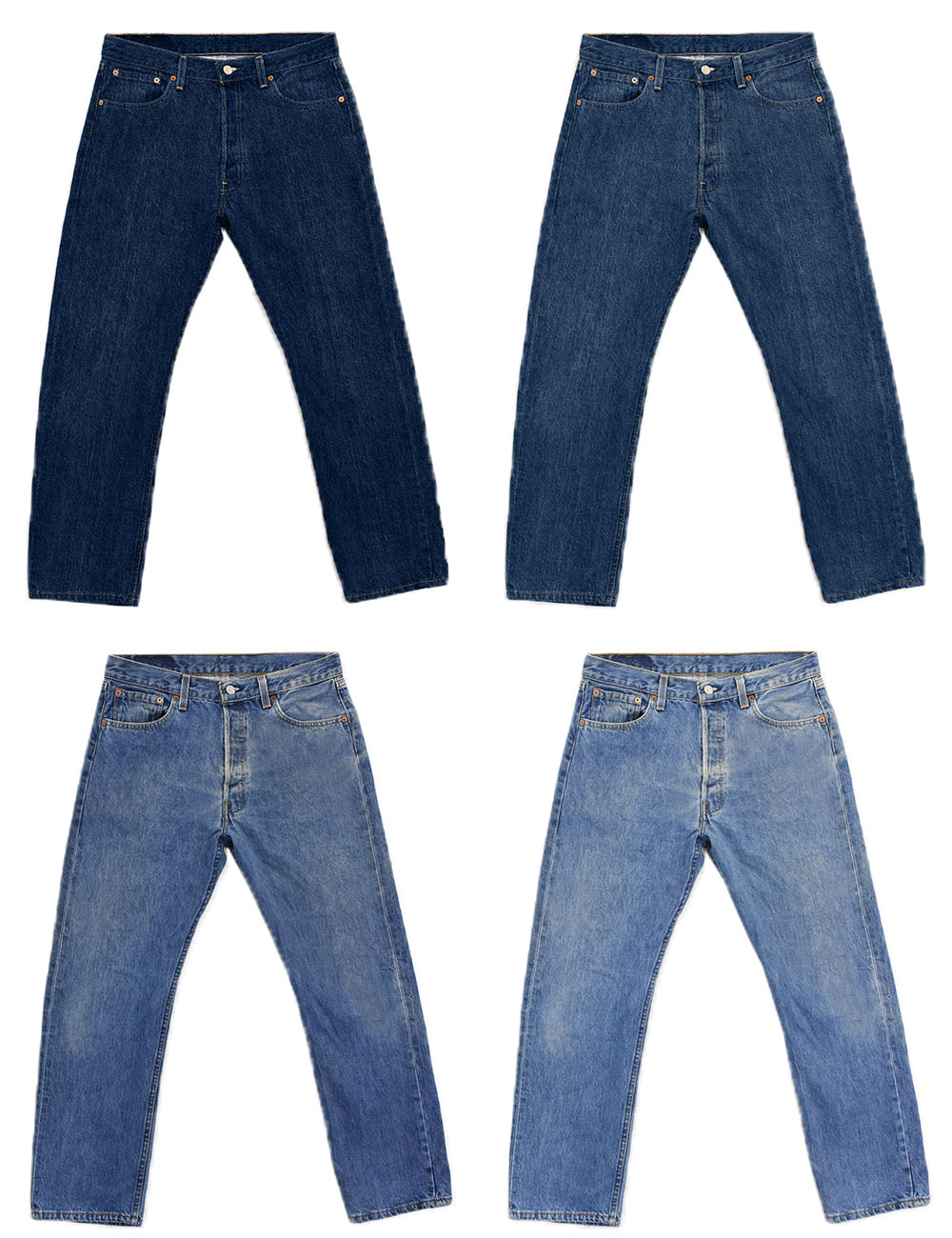 Virtual sample of processing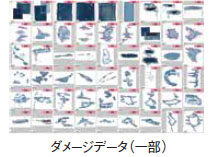 Make a realistic processing image from a large amount of the processing data we accumulate from our previous works. Putting stitches and a process according to your request and changing the color of patch cloth are also available.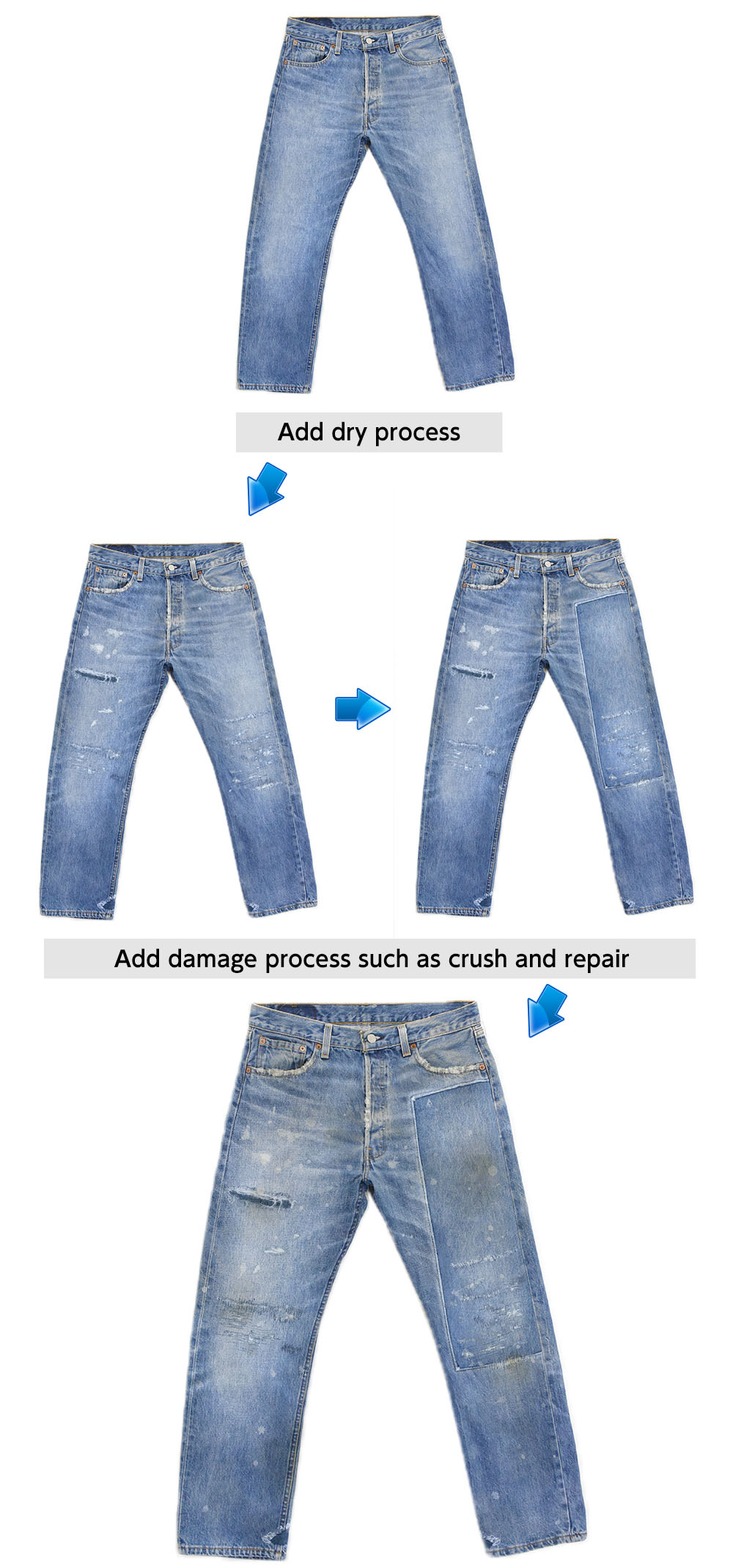 Simulated or scanned fabric can be draped onto photos or illustrations of garments for checking the final product image, Pattern size and direction can be adjusted according to fabric grain. By inputting garment size, the fabric size is automatically adjusted for accurate evaluation.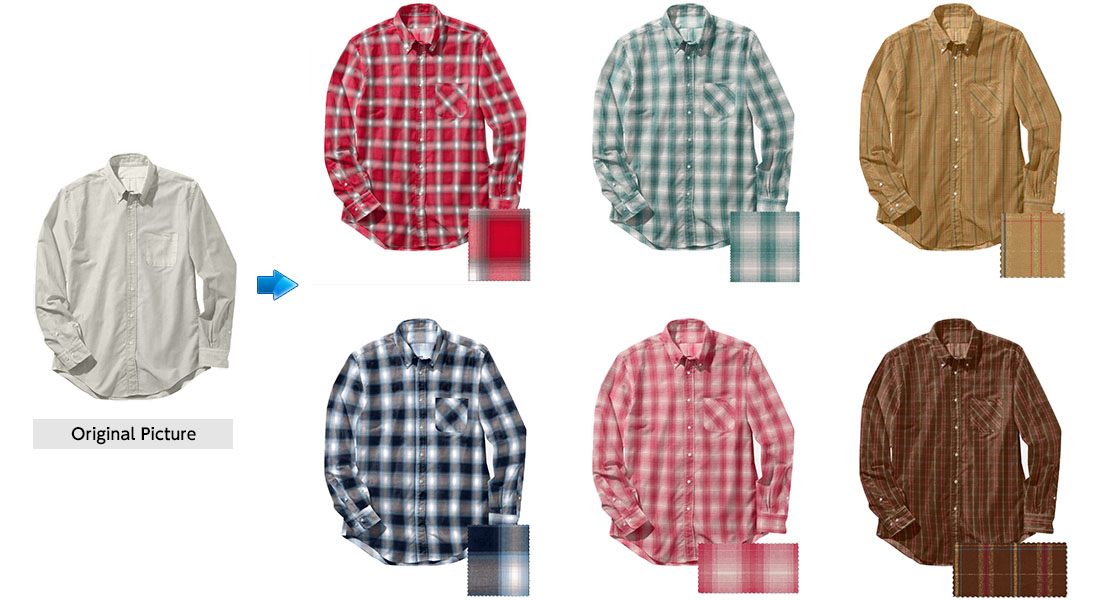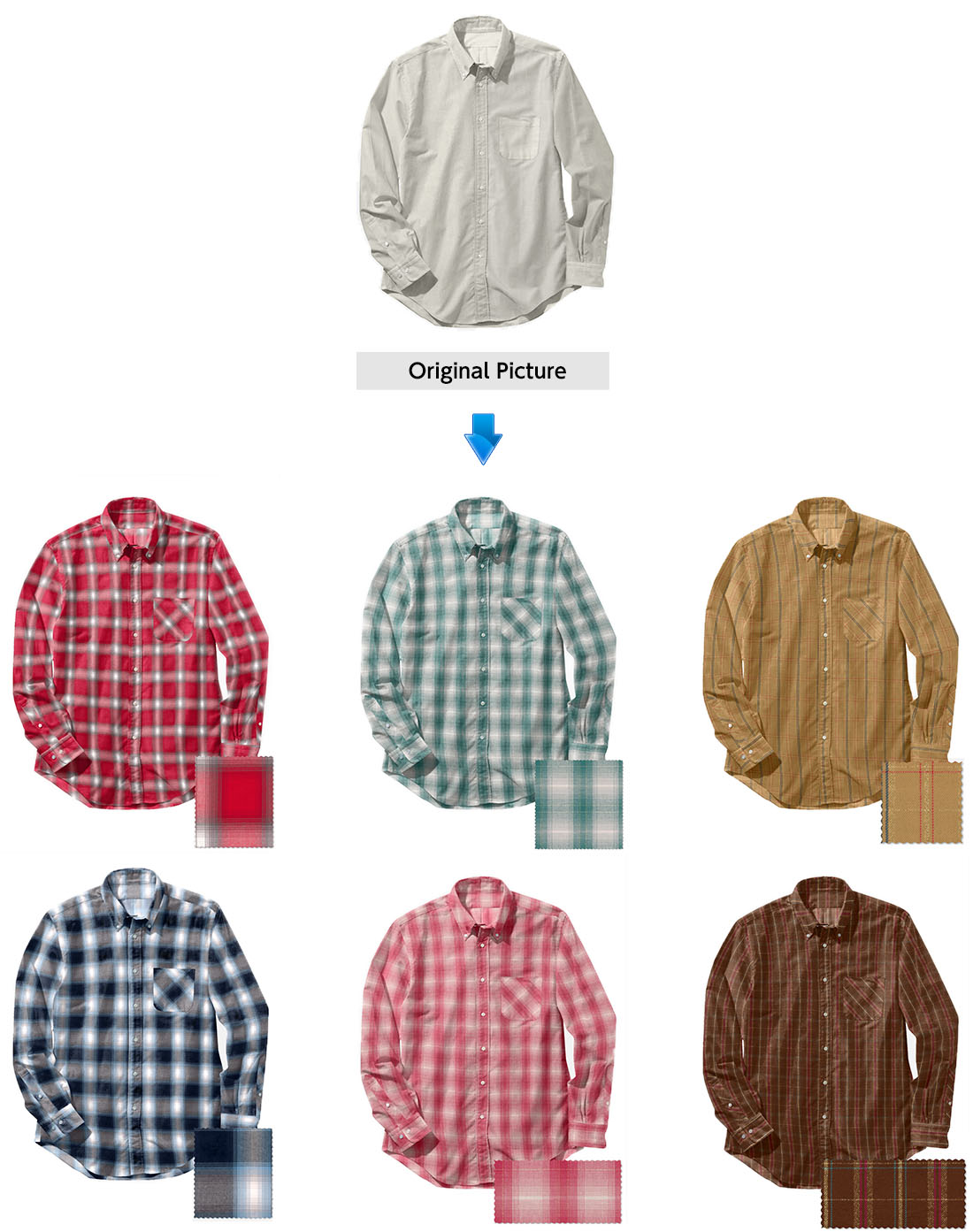 Simulation of Embroidery, Attachment
Accessories and stiches can be added easily to the image.
By converting illustrations into stich data using Auto Punching function, embroidery designs can be easily simulated. A variety of pattern stiches and embroidery are also available.